Conference play begins
The streak continues: Rutgers 27, Kansas 14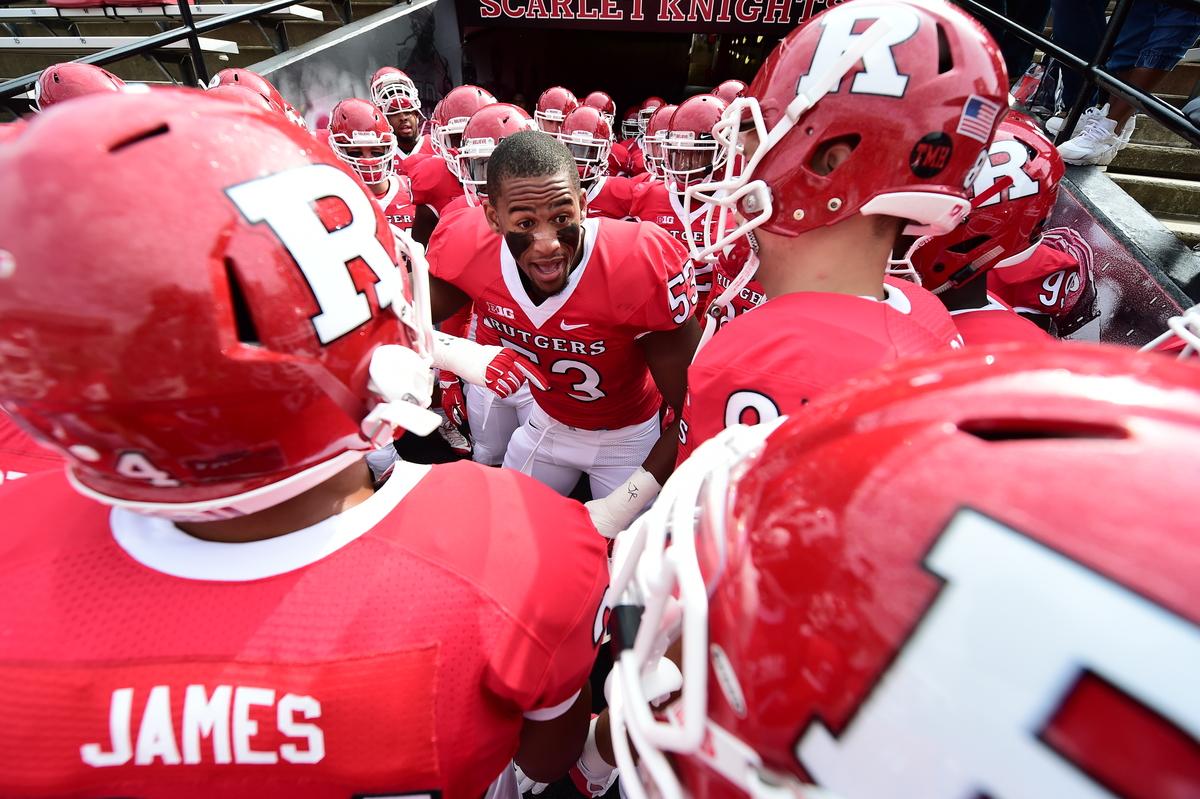 Race To The Bottom
Week two trends
Ups and downs of week two
All blue: Kansas loses 55-23
Did I forget to mention Memphis?
Game one trends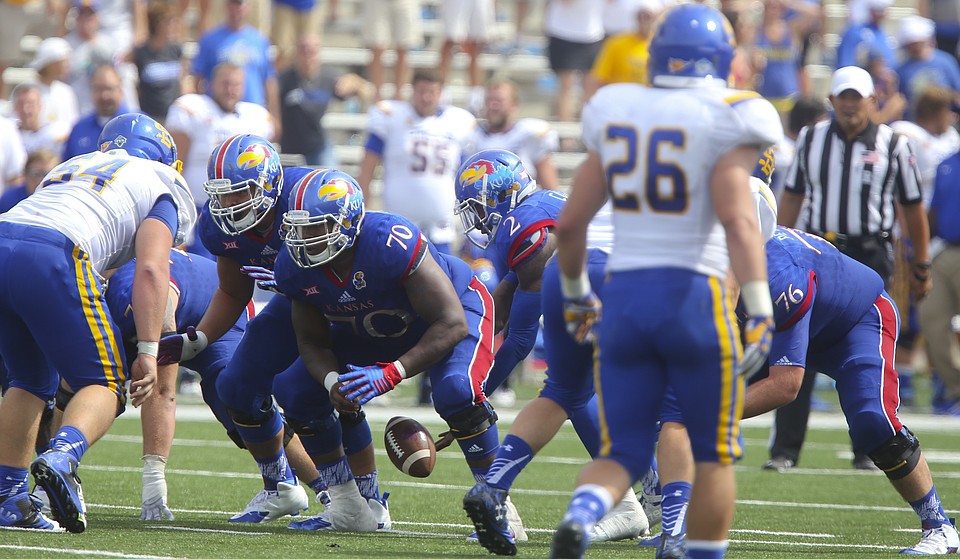 Run, Rabbit, Run: South Dakota State humiliates Kansas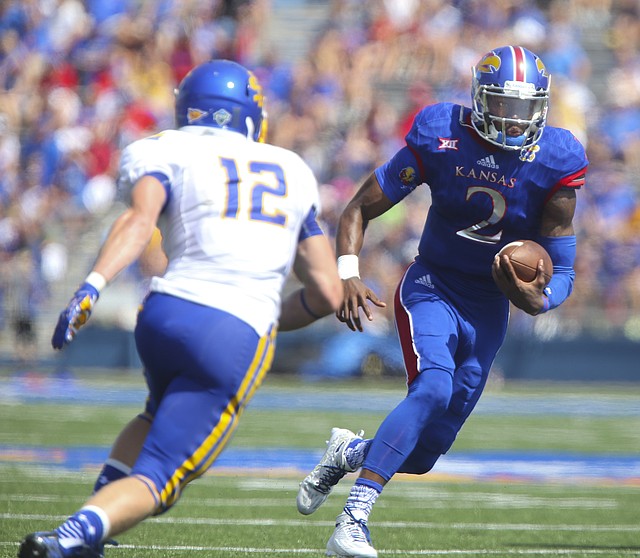 South Dakota State: Some words and a prediction
August 29: Recruiting overview
Kansas is trapped in a weird recruiting cycle. We need players now, but we don't have enough scholarships. We'll be saying the same thing next year too.
August 27: Playing the true freshmen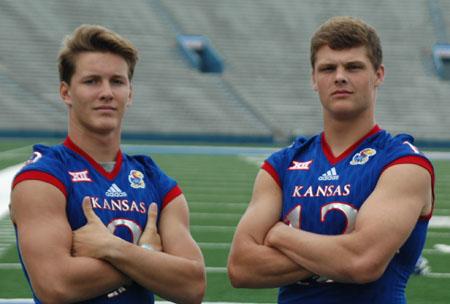 August 21: The quarterback problem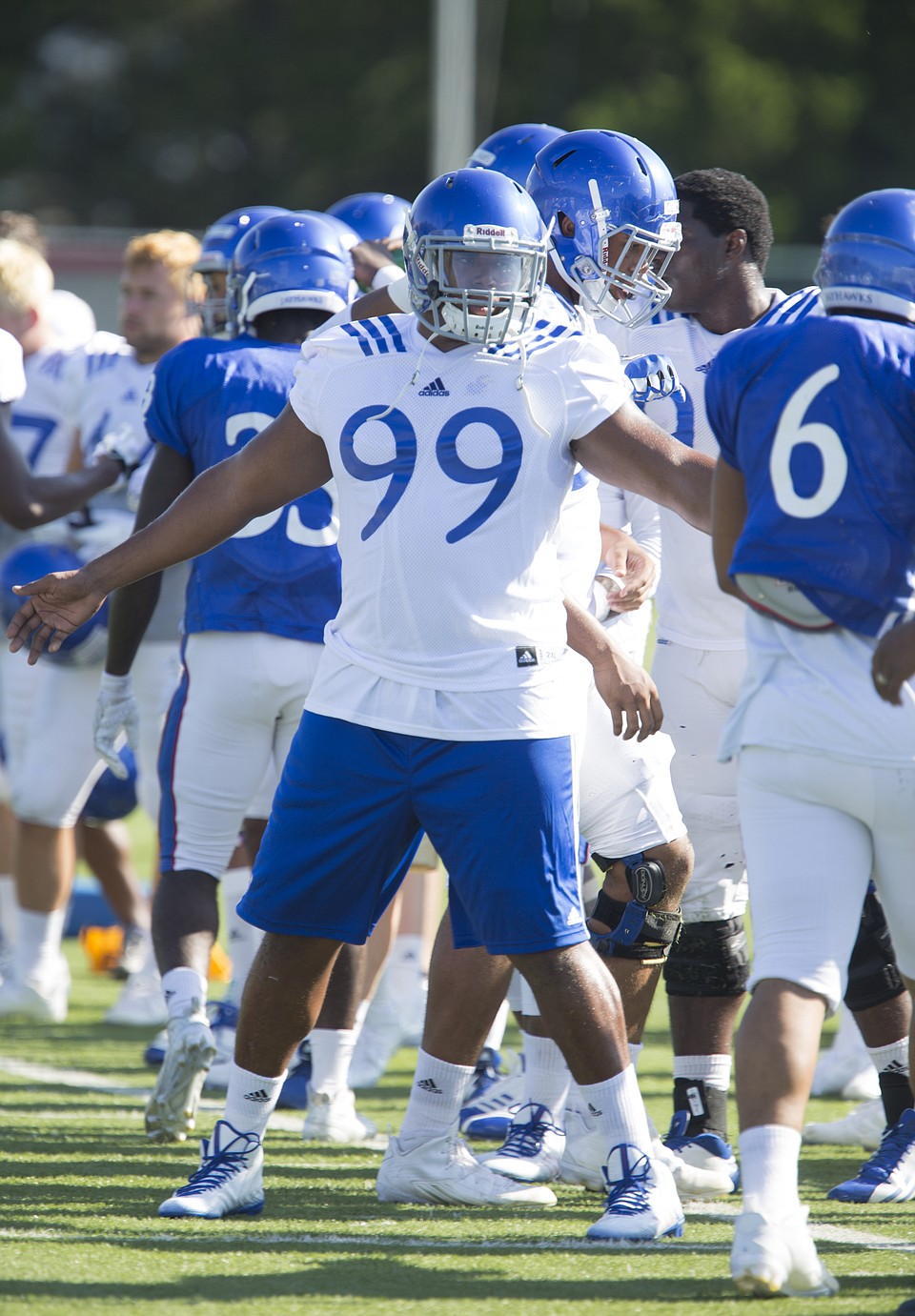 Photo from Lawrence Journal-World
After a little over a week under their belts, the Jayhawks prepare for an open scrimmage in preseason camp.
What do we have, exactly?
A typical college football team carries 80-85 scholarship players. Kansas will start with around 65, counting the walk-ons who have earned scholarships. Will the Jayhawks have enough to field a capable team?
24 July 2015
The temperature is around 105 degrees Fahrenheit on the day I begin this blog. It hardly seems like a time to consider football. Yet here I am, perhaps ready to witness the worst football season at the University of Kansas since the late 1980s, and perhaps the worst season for a major-conference program in the BCS and playoff era. This is
Season Zero.
This is the first year for the head coach, David Beaty. This is the year that might shake his faith in every one his qualities, as well as those of the players. The Jayhawks will be an underdog in every game. The team will begin the season with around 60 original scholarship players. KU is not on probation either.
Season Zero
is of the program's own doing. 2015 will mark the foundation of the greatest construction since Bill Snyder lifted rival K-State from the bottom, or perhaps 2015 is not even the bottom yet.
Season Zero
begins in August.