Atlanta
I flew to Atlanta without problem, though Delta Airlines lopped the last letter of my middle name off the reservation. I'm scheduled to attend the Atlanta Braves game, which includes a Run DMC concert afterward. It probably took an hour to drive eight miles from the motel to the ballpark and find a parking spot. I should have paid for parking in advance. The Braves beat the Nationals in extra innings. The concert was fine, even in my upper deck seat.
Upon leaving, someone asked me to jump start his car. I have a rental, so I don't know the battery life. Then I did something unusual. Two girls who did not want to pay for a taxi asked me for a ride to a nearby bar district. Trusting as I am, I agree. They give me good directions to the bar, but bad directions back to the interstate. So I drive around downtown Atlanta at 12:30 in the morning. I ended up asking a bicycle cop for the right way back to the interstate.

Atlanta to Greenville, SC

Irked from the road construction toward downtown Atlanta, I decide to exit the city through the bypass. But it seems to take just as long. I'm on my way to Greenville, South Carolina, where I'm scheduled to attend another baseball game. But off-and-on rain worries me.
I stop in Clemson, South Carolina, which is a university on a lake, with a huge football stadium, orange tiger tracks on the streets, and a small town attached. School is out, so no one is home. I couldn't imagine attending school on a lake where beaches, fishing and volleyball nets beckon.
I drove the back way into Greenville, again, realizing I had not printed directions to my motel. I drove through downtown, and surprisingly, it looked great. Greenville's downtown reminded me of Lawrence. Unfortunately, heavy rain and frequent lightning forced the cancellation of the Greenville Drive game. I eventually found my way back to the highway, stumbled onto the correct exit, and found my motel nearby.

Greenville to Asheville

Today I planned on hiking South Carolina's highest peak. But the storms from the previous day felled some trees, including one on the only road up the mountain. So I continue driving into North Carolina. The mountainous areas of each state are interesting. You'll see lavish second homes with private security on remote mountain roads. On the next road, you might see someone's trailer with a pet goat grazing on the front lawn.
I stop for lunch in Cashiers ("KAA-shers"), North Carolina, where turning left is a difficult ordeal. The barbecue lunch I find next to a vegetable market is terrific. I get a pulled pork sandwich with sweet sauce, cole slaw, chips, a cookie and a can of tea for $7.50. After lunch I continue the drive to Highlands. I spend my afternoon seeing waterfalls and hiking on a cliff-side ridge.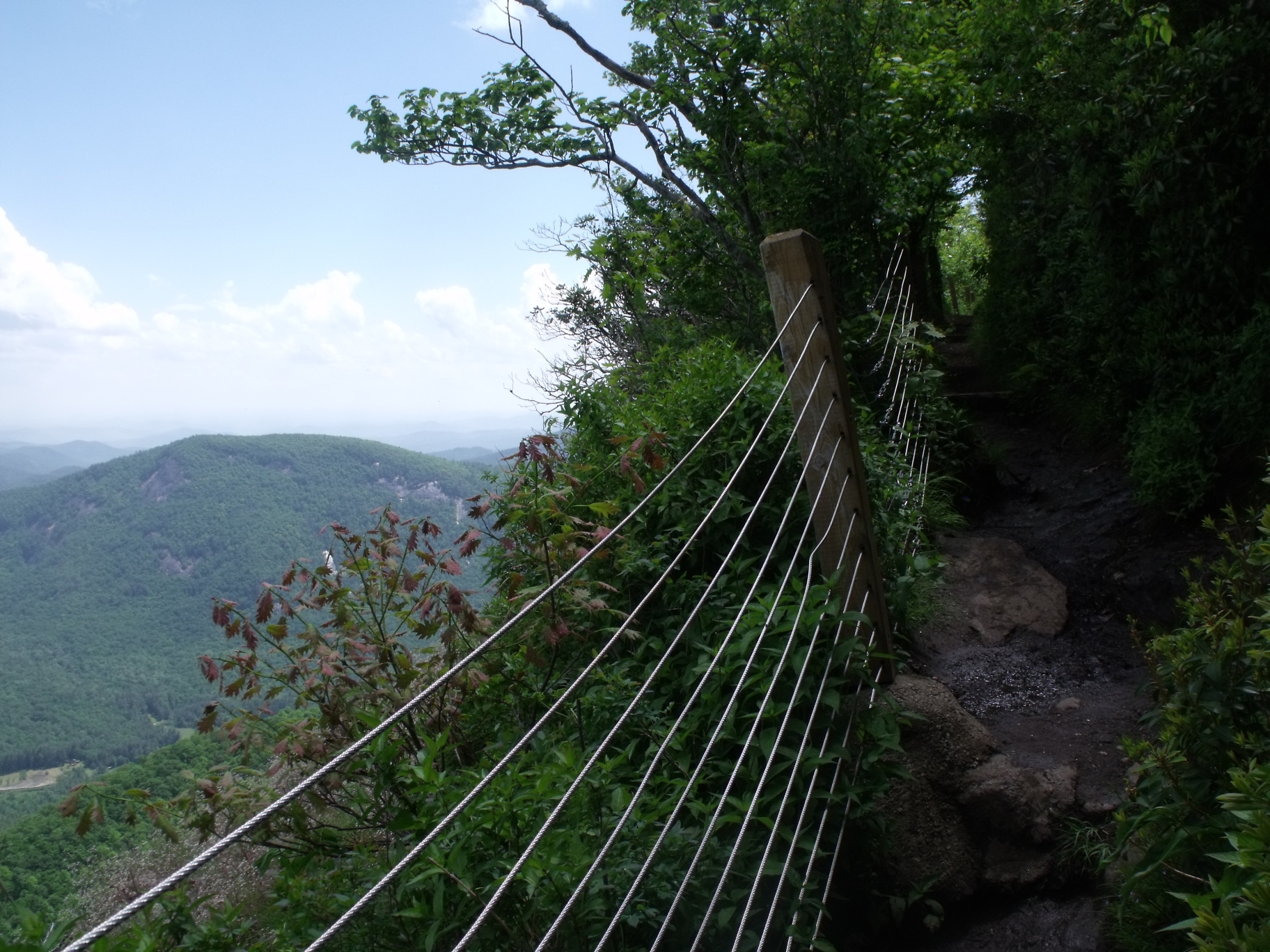 Amazingly, I spend a lot of the time listening to an automated easy listening radio station that plays actual Muzak. It's terrible, but lovingly absurd. I would hear old songs by Nat King Cole or Dinah Shore next to instrumental elevator music versions of 1980s songs by U2 or Tears For Fears. On the return drive, I reach Asheville around dinner time. The highway I need, despite its north-south alignment, is labeled eastbound and westbound. The hostel is in the west end of Asheville. Traffic is terrible for a town of Asheville's size.

Western North Carolina

Today I drive southeast of Asheville to the area of Old Fort, where I will hike to the Catawba Falls. I take some of the best photos of the trip here. The hike is easy, completely under canopy, and level except for the end where fallen boulders cover the trail. This is a wonderful hike, and sitting on the boulders at the falls is a nice reward.
I eat lunch in Old Fort, and again get a good deal: $6 for lasagna, garlic bread and bottomless sweet tea. Back in Asheville, I stop by a riverside park. I see a few people on float trips, and one floating beach ball.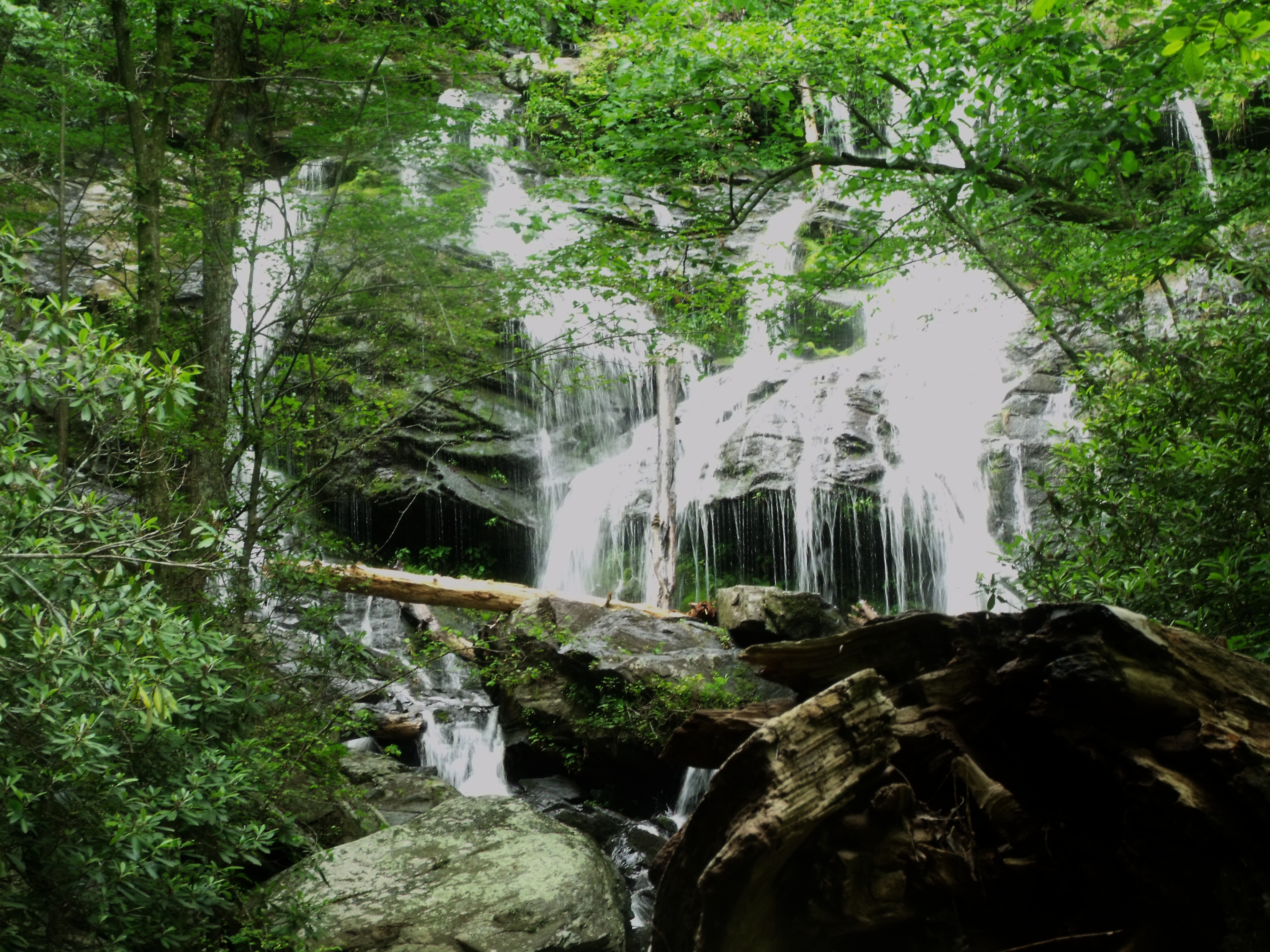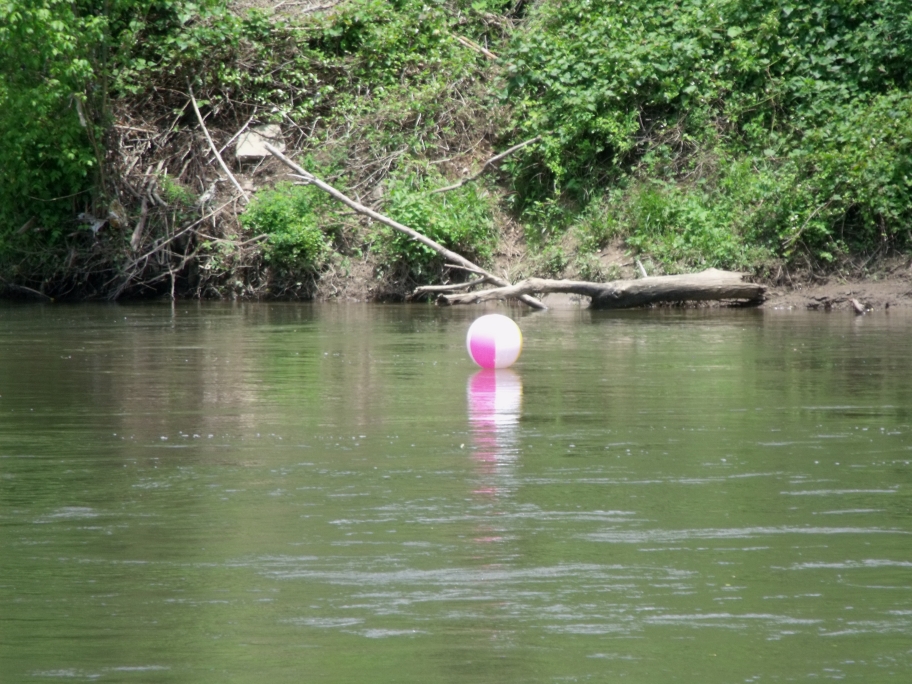 I buy a ticket for the Tourists doubleheader, which starts around 5:15. I get there around 3:45 and get a great parking spot. Worried it's too good to be true, I sit guard by my rental car to make sure no one tickets, boots or tows it. The stadium is so small I can hear the radio announcers. Major league power is not required for a home run here. The Tourists lose the first game to Rome, but win the second. Both games are seven innings.

More Western North Carolina


I drive southwest of Asheville into one of the state forests for another hike around this nation of waterfalls. Somehow I lose my sunglasses on this hike. The mosquitoes are more aggressive here too. Of all the falls called "bridal veil" falls, there is one on this hike where I could have walked up the face to the top if I desired. The water was that low on this particular fall.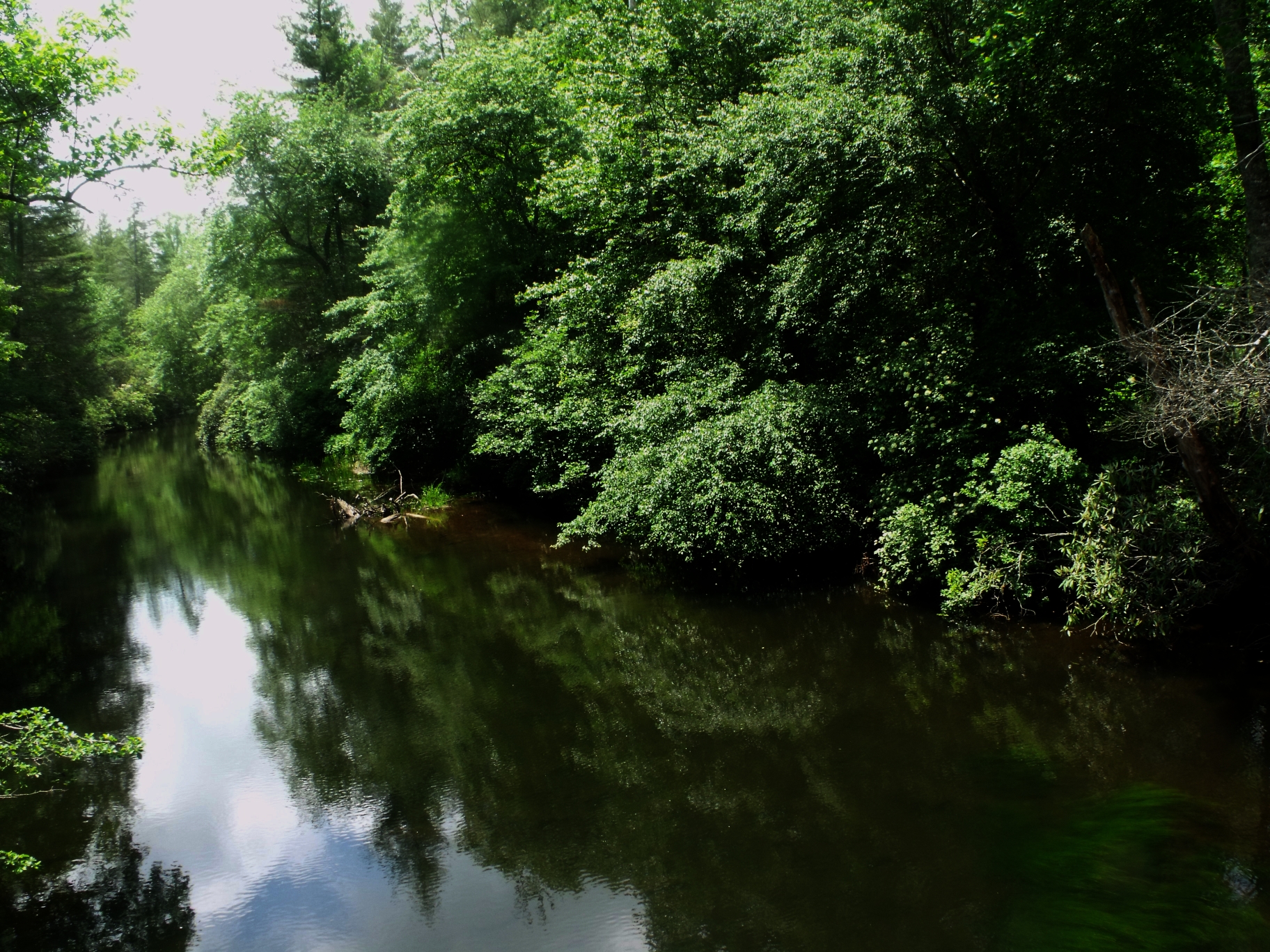 I also took a drive up part of the Blue Ridge Parkway, alternating between rain and sunshine. If you ride motorcycles, this is a must-ride highway. I imagine it looks fantastic in autumn too.

Return to Atlanta

I drive down the interstate and decide to take one of the state highways across the top of South Carolina. In some places, it is hard to determine where one town ends and another begins. I reach Toccoa, Georgia around lunch time. Toccoa's downtown looks like Lawrence as well. But before I eat, I drive to the nearby college for another waterfall. This one is on the campus, and it requires walking through the gift shop. I read your book, you magnificent bastards! This waterfall also has a tragedy attached to it. A broken dam in 1977 flooded the waterfall and the college, leading to several deaths. A plaque honors the dead. I also see signs warning about snakes, but I don't see a single reptile abound.
After lunch I drive to Clayton, Georgia, and the famous gorge used in the movie Deliverance. Movies don't do this gorge justice. It is impressive when you're at the top. From the highest observation points, the drop is about one-thousand feet to the water. Stairs take visitors closer to the bottom. Numerous signs warn that only people in decent physical condition should use the stairs. It's not the descent, but the ascent back to the top that tests a person's constitution. It is tough on your knees.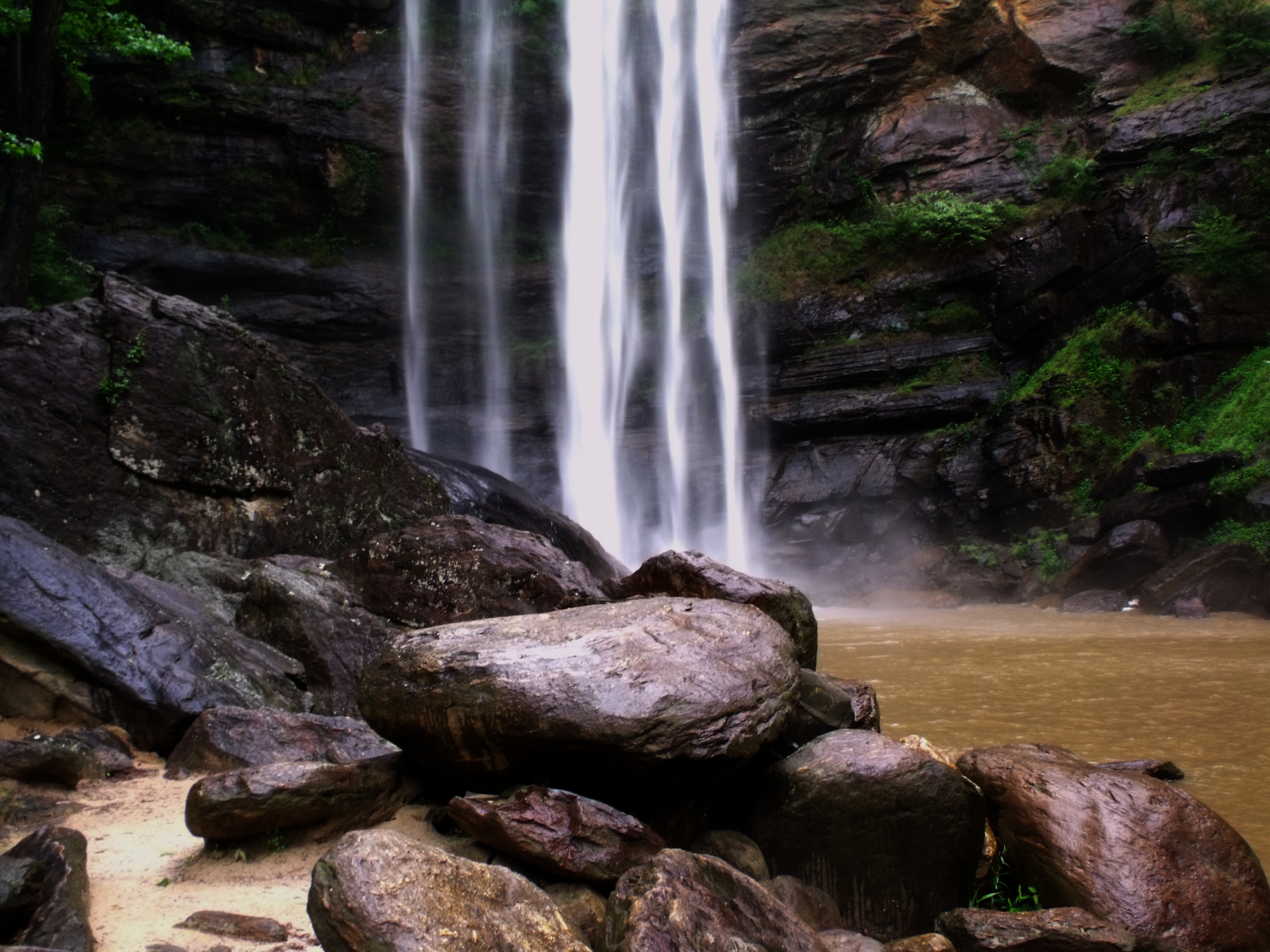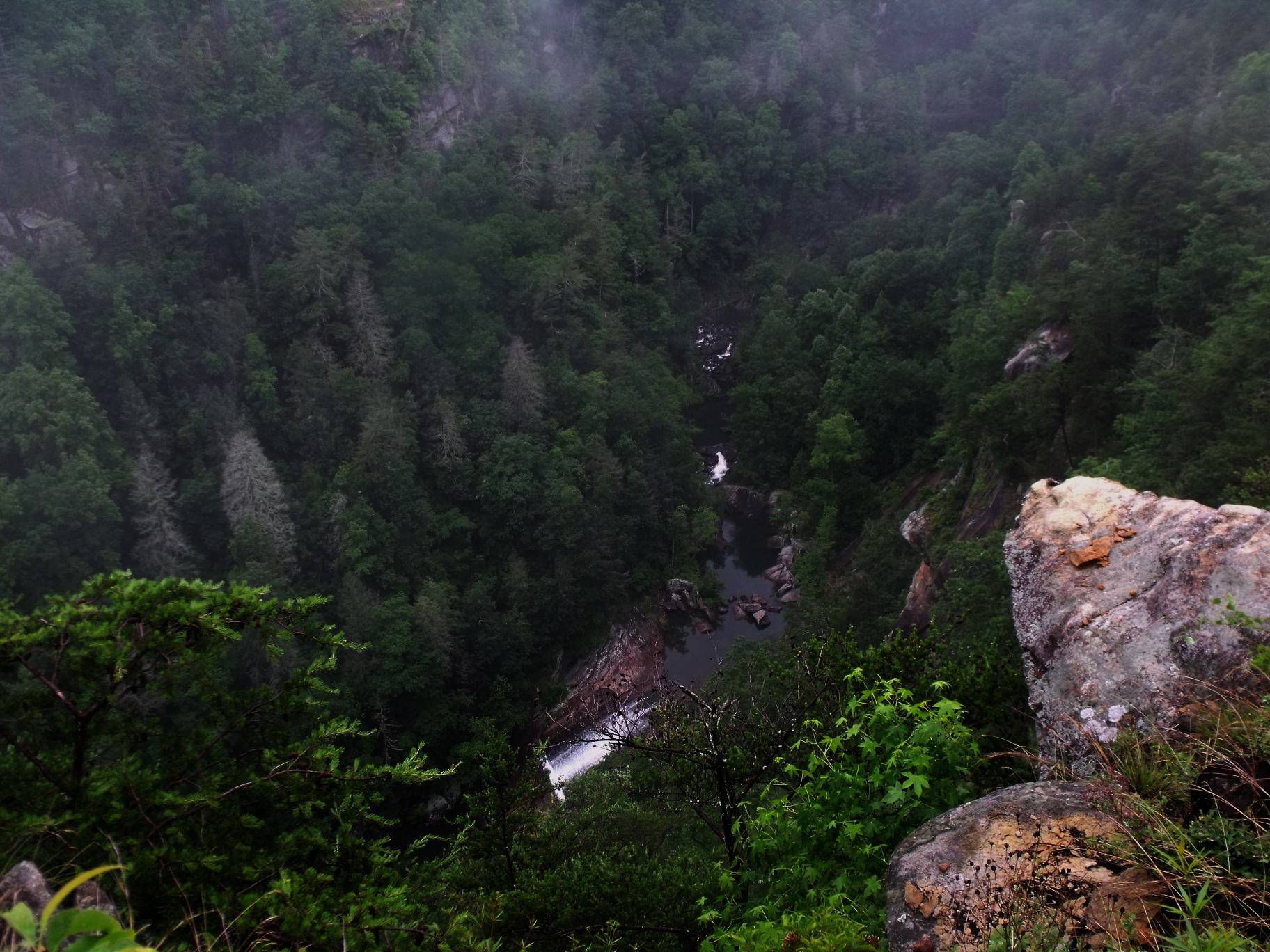 I drive back to Atlanta to prepare for the flight home tomorrow. I-985? Parking lot. I-85? Parking lot. And what's the deal with express lanes? I notice the option of paying for express travel in the far left lanes. But reaching an exit, which are almost exclusively right-lane exits, requires cutting across six lanes of bumper-to-bumper traffic. I reach my hotel by 6:00, though, and eat like a king at Ruby Tuesday. Even the cook loved my order of jambalaya shrimp, tea and double chocolate cake with ice cream.