As a life-long soccer player, I enjoy having a professional soccer team in town. No matter how boring soccer might appear on television, Sporting Kansas City is a fun fan experience.
I saw my first professional soccer game in the original MISL, an indoor league started in the 1970s and popular in the early 1980s. The Kansas City Comets games were more like disco on astroturf. The Comets loved, in particular, laser light shows, fog machines and the Giorgio Moroder song "The Chase." The Comets played "The Chase" before, after, even during the matches. The MISL used an orange soccer ball, and I had a replica as a kid-- the envy of everyone, I'm sure. Scores of 8-6 were common. The team folded in the early 1990s.


Sporting Kansas City began life at the inception of MLS in 1996. The team called itself the Wiz, and then the Wizards. They won the MLS Cup in 2000, and played games in Arrowhead Stadium, a massive 78,000-seat complex, with about 5,000 actual fans for each game. What a terrible experience. I watched a friendly against Manchester United from the upper deck, and I felt like I watched insects. The Wizards moved to Kansas City, Kansas, playing in Community America Ballpark, a baseball stadium, for a few years while they built a new soccer-specific stadium nearby. If you think playing football in a baseball stadium is odd, trying fitting a soccer field into a baseball park.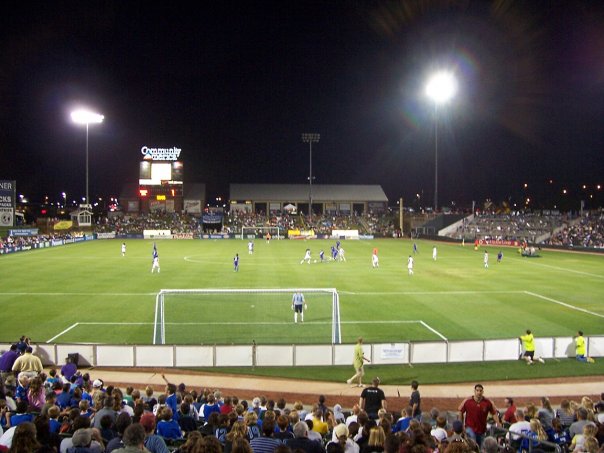 Soccer in a baseball stadium
With the new stadium, the Wizards rebranded as Sporting Kansas City, a more European-sounding name lost on many casual fans. The stadium is terrific, and even better, the team began winning. New ownership aggressively pursued talent, and fans packed the seats. Every game sells out now. Televised games air in high definition, remarkable for a second-tier sport in the United States. Sporting attracted so many average sports fans disgusted with the Royals and the Chiefs. I'll be interested to see if the market maintains the momentum should Sporting take a step back in the win column.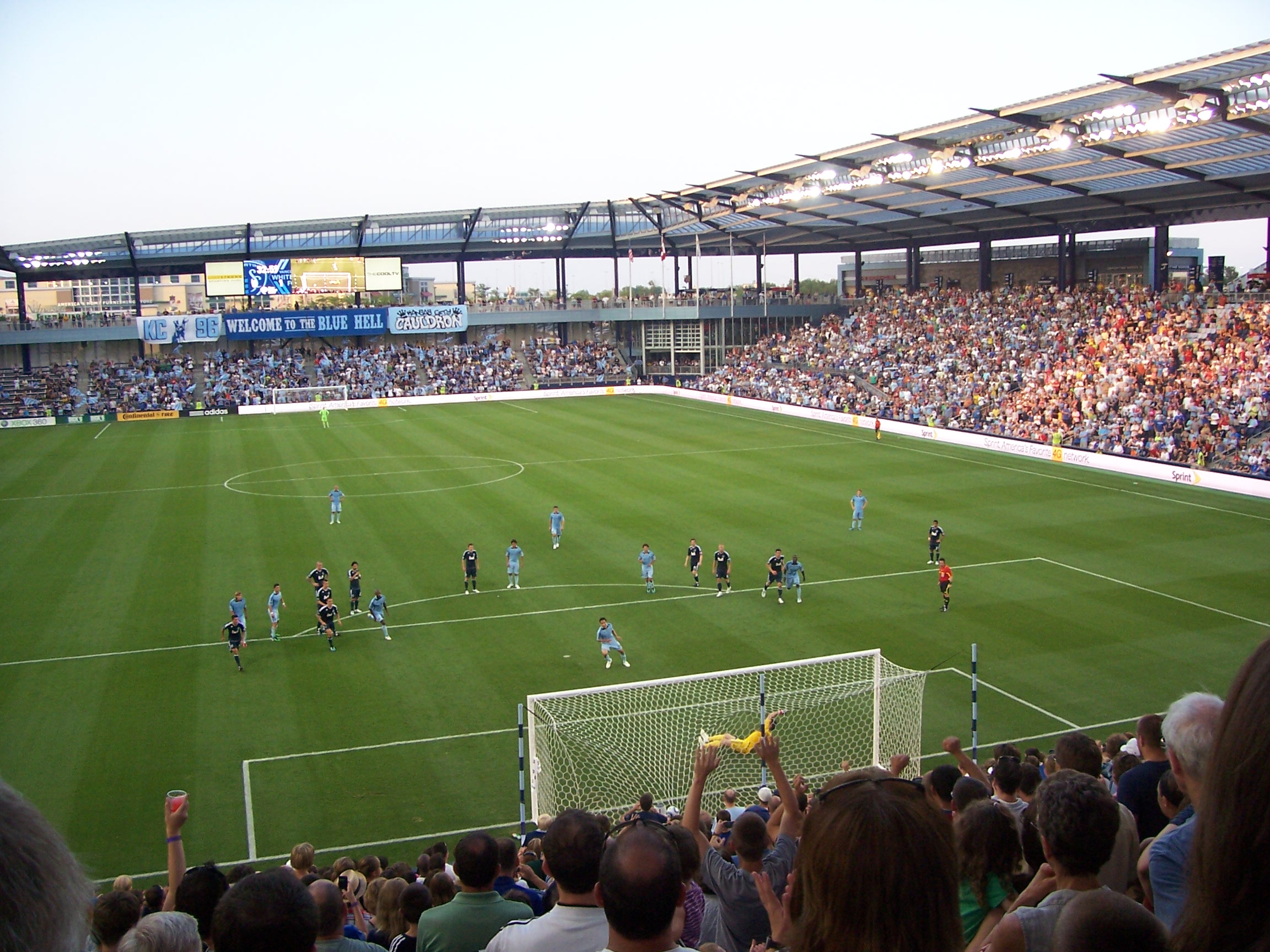 Soccer in a soccer stadium